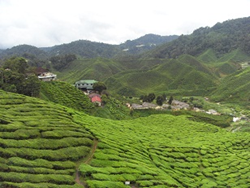 (PRWEB) September 30, 2014
Renovation.com.my has been the leading portal that offers a broad range of services for its members for more than 10 years now.
What makes Renovation.com.my so different as compared to others in the market is that it is very focused in offering on the members needs. As such, one will find only the most relevant and important information and resources related to renovation like materials to use, planning and experts in renovation and makeovers in the portal.
Apart from useful articles, information and resources, Renovation.com.my provides business related sources on the best brands, contractors, suppliers of fittings and materials which can help in most renovation efforts. Such resources are extremely useful for anyone who is interested in renovation or space makeovers that includes private homeowners, commercial and corporate spaces and others.
In order to provide added value for its services to the members, Renovation.com.my is constantly developing new and more exciting programmes to attract more members to join its growing community. This includes roadshows, tournaments, special discounts and even free gifts. Some of these activities are held independently while many are held in collaboration with the long list of partners of Renovation.com.my
Hence, as part of the latest offering, Renovation.com.my will be collaborating with Cameron Highlands Golf Course in organizing a golf tournament for its members. This is made possible through Cameron.com.my, the exclusive partner of Renovation.com.my. Cameron.com.my is the leading portal that provides all the important and relevant information for those visiting Cameron Highlands as well as for the locals there.
Cameron Highlands is one of the top tourist destinations in Malaysia. As the organizer of the golf tournament, Renovation.com.my will be giving out many goodies and special prizes for the participants. Among them include interior design vouchers where participants can now enjoy exclusive discounts with certain interior designers around Malaysia.
These interior designers have been specially selected for their exemplary and excellent designs where participants of this golf tournament can now enjoy their services at discounted prices. These vouchers are specially catered only for this tournament and are offered only through Renovation.com.mys network which is once-in-a-lifetime and for a limited time only.
For those who are participating in this tournament, the package will include the game and stays at the Crown Imperial Court which is the sponsor for accommodation and partner of this event. Players can enjoy the world-class facilities at the apartments while basking in the serene and cool weather of the highlands as well as the exclusive attractions around the area.
It must be noted that this golf tournament is opened for all members of Renovation.com.my while suppliers, partners, businesses and related parties are encouraged to join in the activities as well.
At the tournament, there will be related activities like a golf workshop which will be specifically organized for the participants. This is where they will be treated to a special class in golf which will cover techniques, strategies, equipment and special training by some of the top golfers of the community.
Hosting the workshop in Cameron Highlands will offer participant with an unforgettable experience where they will be able to enjoy the cool breeze of the highlands while competing against each other to win some attractive prizes. While they are there, they will be able to take some time to explore the wonders of nature that Cameron Highlands have been known for.
For those who are unable to join the golf tournament in Cameron Highlands can take note of the next round which will be held at another top tourist destination, Langkawi Island.
Related Interior Design Press Releases